EDUCATION WITH ASHLEY GAMBLE
Ashley is an experienced educator, using his extensive shoot experience to mentor stylists through the art direction and production of their own images, as well as sharing his cutting and styling expertise – and, with Stephanie by his side, colour too.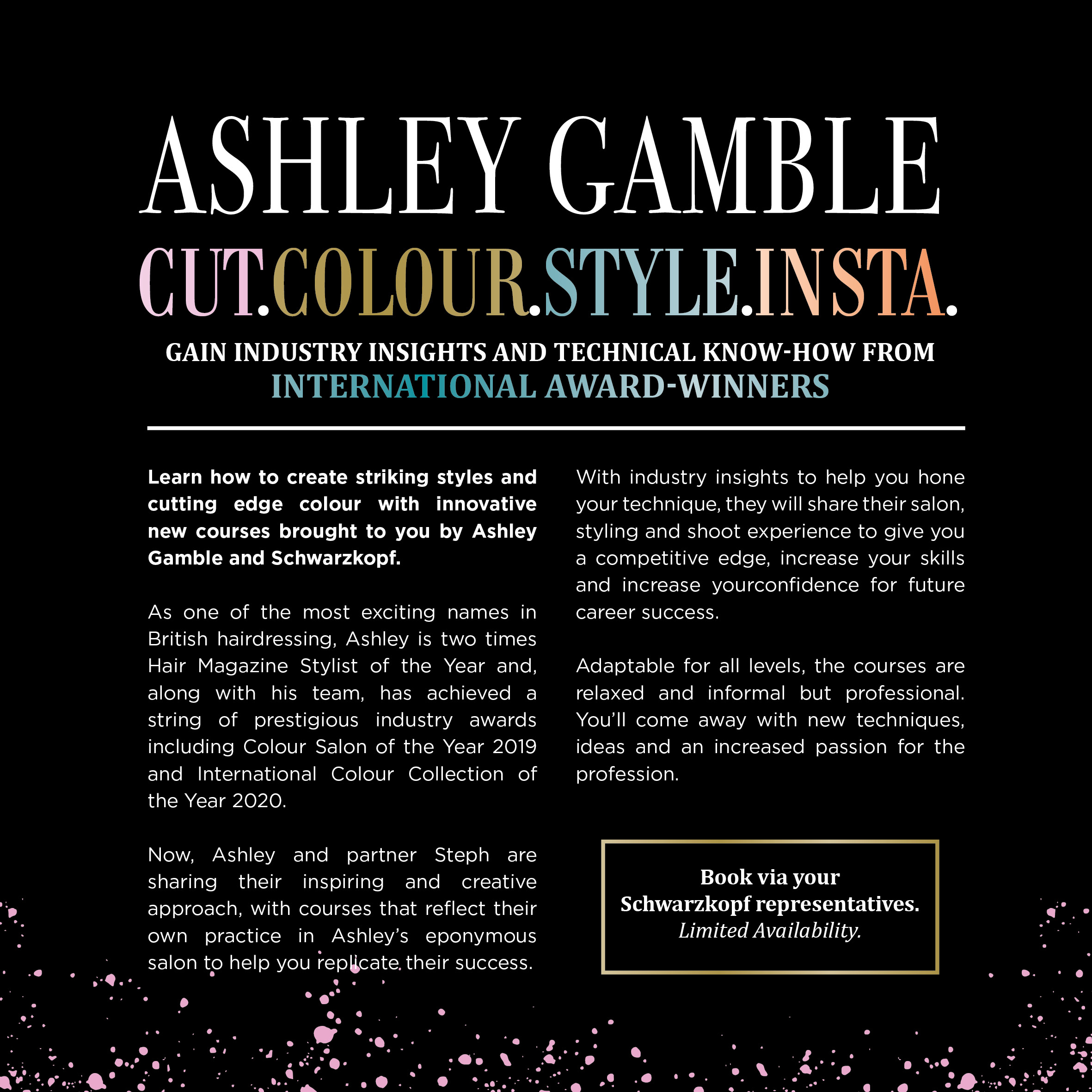 ASHLEY GAMBLE 
IN ASSOCIATION WITH SCHWARZKOPF
Please don't hesitate to contact Schwarzkopf Professional to enquire about the availability of Ashley and his team to deliver bespoke courses anywhere in the UK, Wales & Scotland.
In the video above, you'll find some further information about the courses that Schwarzkopf have available in the UK, should these be of interest, please click the button below the video to be taken through their website for further course specific information and bookings, or you can contact us through the form on this page and we'll look to point you in the right direction.